GC.SKINS — is the app with the help of which you can get free CS:GO skins. You earn them by completing gaming tasks or surveys from GC.SKINS partners. But you don't need much effort or money to complete them, and what's more — you can have some fun in the process at the same time. Anyway, you will be awarded by virtual GC.SKINS coins and can exchange them for any skin from GC.SKINS Market, or you can save up your coins until you have enough to buy a knife or other cases. Then you enter your Trade URL, choose the skin, and wait for a Trade offer.
• A lot of tasks – participate in a CSGO quiz, pass a brain test, solve a puzzle, play some shooter games, do some online media tasks, etc. – you will definitely find one that suits you best! • Full safety – YOUR STEAM LOGIN IS NEVER REQUIRED in our CS skins free app. Shall any our partner ask it, please notify us about this asap. • More than 600 types of free CSGO skins are available, even from the Snakebite collection! All the CSGO updates become available in our skin pool very soon. Therefore, after any of the updates, visit us! • In this gocase app, you can win the rarest and coolest skins and cases CS:GO by participating in auctions on the "Giveaways" tab. We often play the top guns - SSG 08 ❘ Dragonfire, AWP ❘ Man-o-war, M4A1-S ❘ Hyper Beast and other popular models. • Frequent discounts and sales. So don't miss the moment to make the best deal have your Counter Strike Global Offensive inventory updated. Discounts are often carried out by our offerwall partners, the accrual of coins is carried out with an increased coefficient. If you allow, we will notify you about such events so that you can get maximum benefit!
​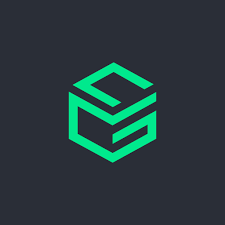 Available on Android and Apple platforms and has a website platform.
Discord Group - you can find guides by GC.SKINS, giveaways, recommended offers, and many more.
Affiliate Program - Level Silver up to Level Global; you will get more bonuses and privileges at each level. (Referral code can be located on their app or website). Friends get 20 coins each; you get five coins from each friend and a percentage of their income.
​
Where to input a referral code?
Website: Click on your profile at the top right, then click "Enter Promo Code. "
Apps: Click on your profile at the bottom right, then click "Enter code."
​
App: Skin cases available, more offers, has a skin market.
Website: No skin cases available, fewer offers, has a skin market.
​
Skin Cases for example:
Knife Case - Only KNIFE skins
Aka Case - Only AK skins
Sniper Case - Only SCOUT and AWP skins
​
After you get a skin:
You get a guaranteed skin, it will be inside your GC.SKINS inventory after purchasing.
You enter your Trade URL. (one-time input.)
After the URL is accepted, choose a skin and click "SEND" from your inventory.
Wait for the Trade Offer to arrive in your Steam accounts. ( If you did not receive it, wait for a while and try again [by re-clicking "SEND" from your inventory. If you are still having a problem, contact GC Support Team: from their Discord or from the app.] )
​
> | My Referral Code: 56AgxMYn (Promo Code)
56AgxMYn 

Thank you 𓁹‿𓁹
​