Open a new GroundFloor account with my link, invest $100, and get an additional $50 to invest.
GROUNDFLOOR is the only investment platform that offers high-yield, short-term real estate investments to the general public.
Join Groundfloor → https://bit.ly/2XwZ75I
Full terms available at GroundFloor
Post with any questions or concerns!
Please note, post accurate at time of posting, T&C subject to change.
Thank you to the kind soul that signed up for Groundfloor with my referral link. That's $50 more invested to earn passive income and $150 earned with Groundfloor in referrals to date!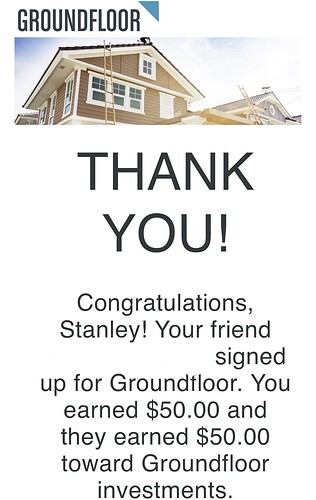 Professional and Investment Disclaimer - https://bit.ly/42mJrTp